VERSATILE BROCCOLI — GREAT IN SO MANY RECIPES!
March 12, 2020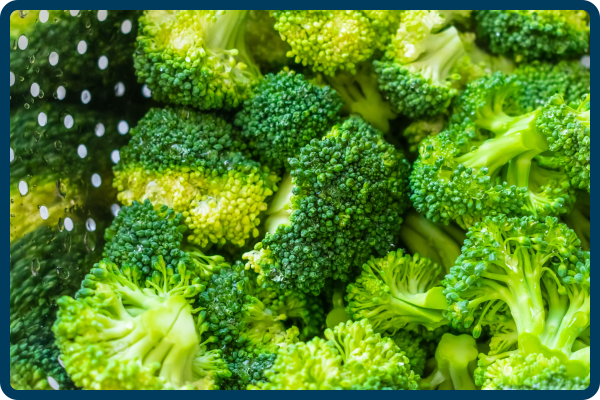 One of spring's most plentiful vegetables is broccoli. Raw, cooked, or frozen, in casseroles, soups, or salads, this green bundle of nutrition is always delicious. Broccoli is high in Vitamin C and folate, and is a good source of dietary fiber and potassium — all great reasons to make it a part of your regular diet!
Click on the infographic below for some excellent recipe suggestions, and stalk up on this versatile and oh-so-delicious addition to your healthy diet!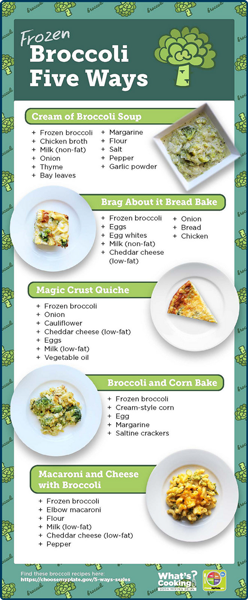 Recipes from the USDA: Choose My Plate: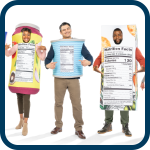 The NEW NUTRITION FACTS LABEL
Serving sizes and calories are just a few parts of the Nutrition Facts label that have a new look. Learn how the label's makeover can help you make informed food choices. [Read More...]
---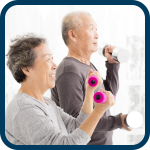 WHAT'S YOUR MOVE?
Physical activity can make your daily life better. [Read More...]
---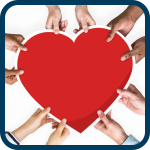 6 strategies to live a heart-healthy lifestyle
When you choose healthy, behaviors, you can lower heart disease risk while also preventing other serious chronic conditions like type 2 diabetes and some kinds of cancer. [Read More...]
---