START YOUR OWN CAMPAIGN!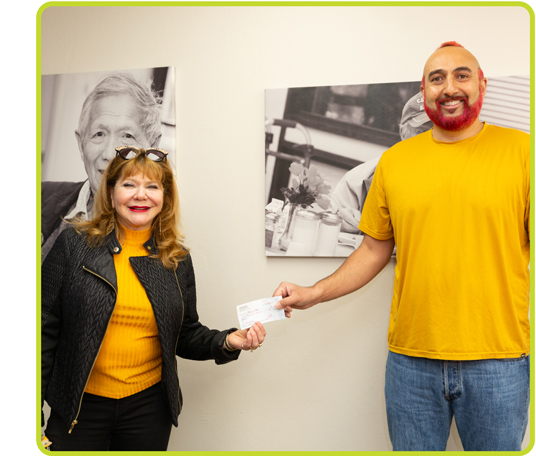 For two years in a row, high schooler Jake Hammerman taught tennis lessons to younger children in his community. Everyone who took them donated to his GoFundMe campaign to benefit the work of Meals on Wheels Diablo Region.
Joubin Pakpour thought of a wonderful way to motivate his friends to make a donation to Meals on Wheels Diablo Region! Joubin would allow the friend who made the largest gift to choose Joubin's hairstyle and hair color for the next two weeks. Featuring a Mr. T. haircut with matching hot pink, beard, Joubin raised $8,100 from his friends for MOW Diablo Region!
Hillary Holden wanted to meet her new neighbors, so she held a driveway fundraiser where she collected donations of money, personal care items, and food for our seniors. Plus, she met a wonderful group of caring people!
Sixteen-year-old Aarush Aitha wanted to do something to help seniors and Lise Bodine wanted to celebrate her birthday but didn't want gifts. They both set up Facebook Fundraisers raising funds from their friends to benefit MOW Diablo Region.
There are so many ways to start your own fundraising campaign to benefit MOW Diablo Region. Contact Sherry Nadworny at snadworny@mowdr.org or 925-239-2487 for more details.
---